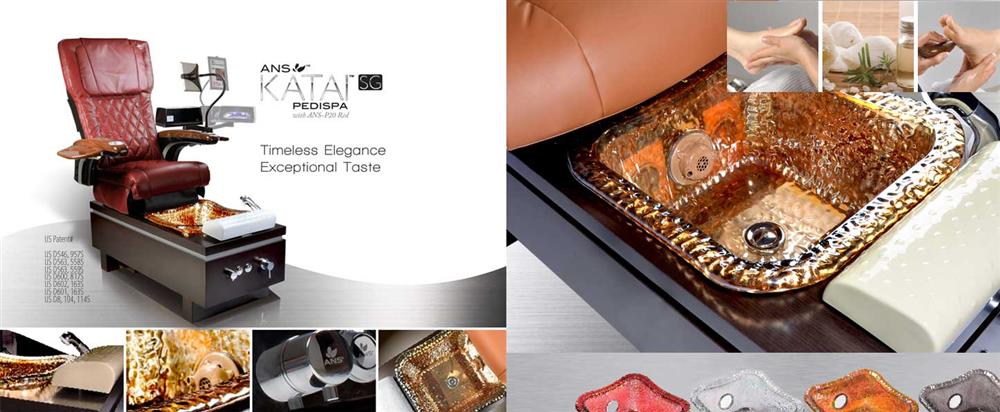 ANS Katai I Pedicure Spa
Make the ANS Katai 1 Pedicure Spa chair your own by taking control of the creation. Not only can you choose from the selection of leather and footbath colours, but you can add extra features if you need to.
If the design is your main concern, no problem – the hand-crafted side panels and customized footbath are what you're looking for. But, if fancy and luxurious features are where your attention is at, you won't be disappointed. A pipeless jet keeps the system as clean as possible and the built-in massage system will keep your customers comfy!
Key Features:
ANS Liner Jet
ANS Massage Chair
Fiberglass sink bowl (Choice of Jade, Gray, Beige)
Adjustable, fiberglass, waterproof footrest
Front-mounted faucet
Pull-out shower hose
Built-in LED light
FREE matching pedicure stool
Optional accent panels
Optional drain pump
Optional iFill2 - Pedicure Spa Control System
The convenient iFill2 is an optional spa control system that can be installed on your pedicures spa.
This innovative system integrates command functions for the pedicure spa; very popular with busy and upscale salons.
iFill2 Controls:
Spa
Jet
Drain
LED light
Shower hose
Automatic water fill sensor