The Osaki OS-Pro Ekon combines both S and L track technology for the ultimate massage. The S-Track makes sure that the rollers follow along with the natural curvature of your spine. The L-Track actually extends from your neck, all the way down past your lower back, and wrap underneath to the back of your thighs. The L-Track offers 60% more massage area.
______________________________
Auto Body Scanning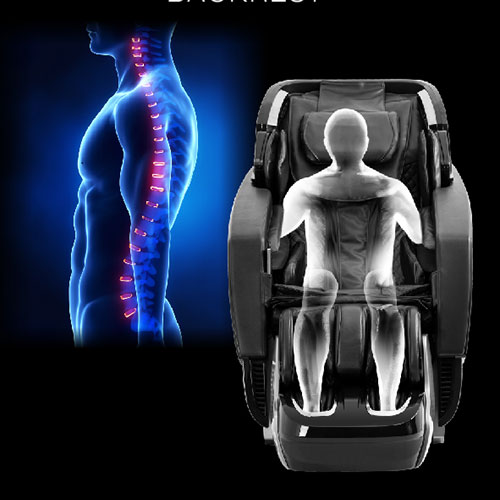 As the most luxurious and high-end chair from one of the world's most trusted brands, the Osaki Pro EKON massage chair can accurately pinpoint areas in your body with its auto body scanning system that ensures consistency in pressure. This feature can detect the key areas of the neck and back, as well as the user's shoulder height - and can even be adjusted 10 seconds after completing the scan
______________________________
3D Massage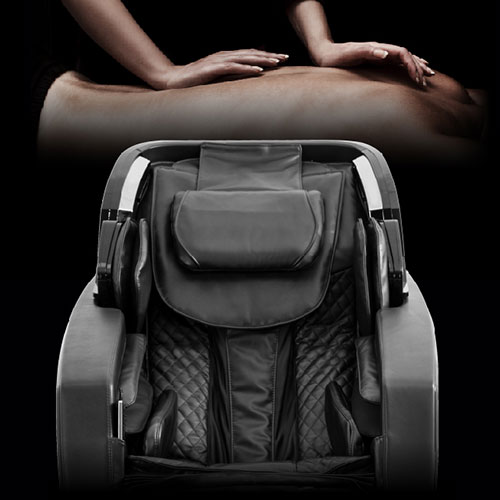 The Osaki Pro EKON massage chair is built to mimic human touch with the latest 3D massage technology that allows you to extend out the massage heads for a deeper, more intense massage. You can also choose from the 5 levels of intensity available. Unlike conventional massage chairs, the Ekon massage chair is constructed to give a deeper and wider massage that effortlessly reaches the acupuncture points, leaving you feeling refreshed.
______________________________
Zero Gravity Recline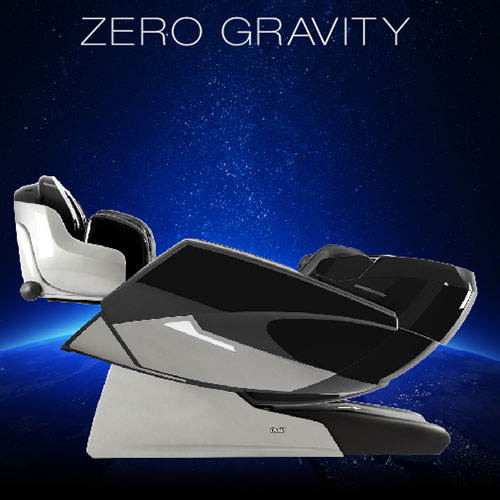 Inspired by NASA technology, the Zero Gravity position is the perfect position for ultimate relaxation. When placed in the Zero Gravity position, the complete weight of your back is virtually supported by the backrest. This helps to maximize the intensity of the massage and reduces the compression along your spine.
______________________________
Foot & Calf Rollers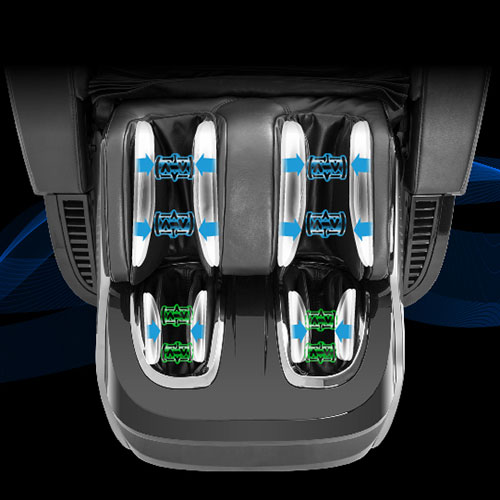 There are spinning reflexology rollers located at the bottom of the footrest and along the back of the calves providing a soothing kneading massage. When the rollers spin, they will stimulate the acupuncture points. The airbags inflate to hold your legs in place for a more accurate and deeper massage.
______________________________
Heat Lumbar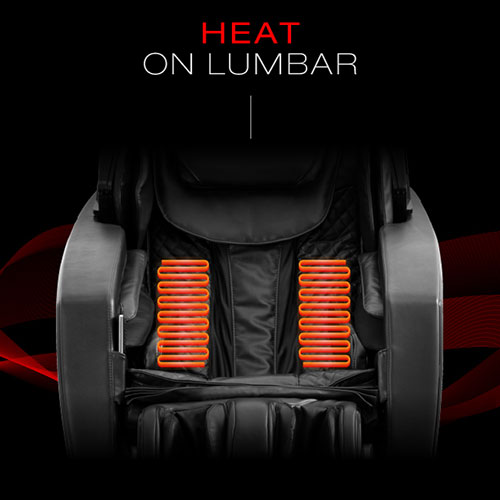 The Osaki OS-Pro Ekon has 2 heating pads located around the lumbar area. The heat therapy helps to loosen muscle fibers for a better massage experience and helps to warm your core which increases your blood circulation.
______________________________
Bluetooth Speakers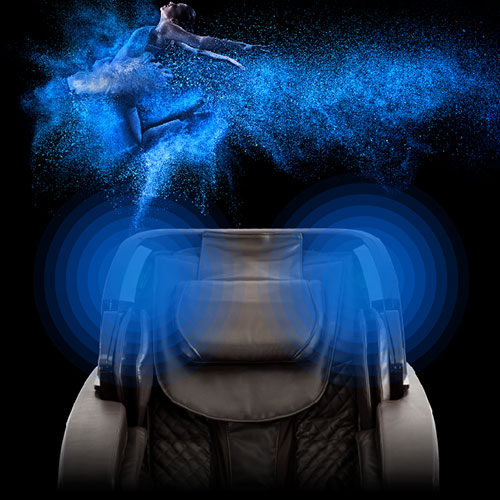 High-quality Bluetooth speaker located in the headrest that allows the user to play music and receive calls
______________________________
Speficications: